One of the things I have tried to do since lockdown is support indie creatives and businesses. Obviously, I'm on a limited budget myself – my work is pretty uncertain – and I'm also not immune to the lure and convenience of the Big Guys. (Both the Tesco and Amazon delivery guys are regulars at my door, and I am currently working my way through a bunch of Amazon vouchers I got for my birthday, which are proving to be a bit of a lifesaver). Realistically, guilty as I might feel about that, it's not going to change anytime soon. I simply don't have the money to stock my larder with organic, artisanal goodies or the time to source every single thing I want to buy online from an indie seller.
But that doesn't mean I can't do a little, and it doesn't mean that doesn't help. I know myself as an indie creative that every book sale helps (and, yes, you mostly do have to buy them from Amazon, sorry, but to paraphrase The Good Place, almost no purchase in the modern world is ethically untainted, because Rich People Own the World). Every donation to Ko‑fi adds up. (I've now received enough since I started this page to cover a month's rent. That's not nothing, folks.) So, the least I can do is try and pay some of that back.
At least my current cross-stitch obsession is enabling me to throw some cash towards indie creators – most of the Ko-fis people give me for my pieces goes into the coffers of the individuals who sell the supplies. (I don't sell my cross-stitches – giving them away for free is my Nice Thing to Do in 2020 – but I do accept Ko-fis from anyone who wants to give me them to cover postage and materials, though there's no obligation to and about half of the people who receive them don't). I get most of my fabric from Glasgow-based Claire Brown Cross Stitch supplies (clairebrownxstitch.com or on Etsy), I've bought kits from Son of A Cross Stitch (also on Etsy, also based in Scotland) and Innocent Bones (based in Newcastle! The heart and dagger design below is one of her kits). I just ordered some more from Stitchsperation, a new site I discovered. I've also bought some kits via Not on the High Street, which is supplied by indie businesses.
I'm also trying to use my gift-giving to support indie businesses. Admittedly sometimes the free next day delivery option on Amazon Prime wins out, but since I really enjoy gift-giving (and am often, like many people, willing to shell out more on things for other people than I would spend on the same thing myself), I've enjoyed seeking out new places to shop. I've become a regular of Brighton wine shop Seven Cellars, since it stocks one of my favourite wines, Felicette, and in 2020 pretty much everyone loves getting a surprise bottle of wine delievered, especially one that has space cats on the label.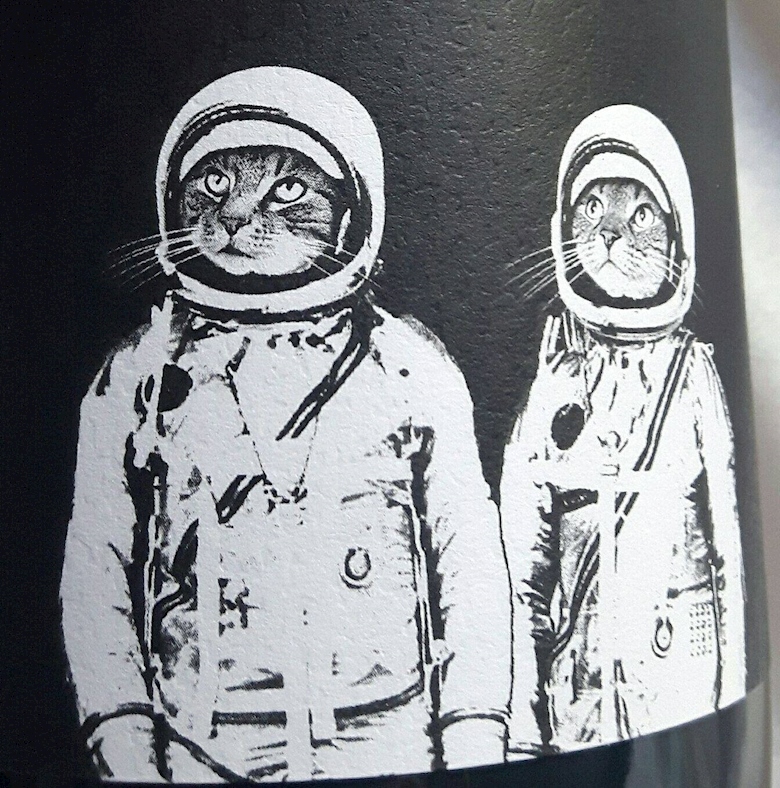 I just discovered Linescapes, which specialises in stylish cards, and I've put in a few orders with For the Love of the North, which stocks a range of delightful merch with a Northern theme (and its orders are beautifully packaged, so make great gifts).
I also recognise it's not just about money – and not everyone can afford to spend anything on non-essentials right now. But again, I know from my own business that sometimes the best thing people can do for you is increase your exposure: they might not be able to support your business financially, but they can put you in front of someone who can. I've been properly spoiled on my birthday, and many of my friends sent me gifts sourced from indie sellers (some also deliberately supporting businesses that are eco-friendly, Black-owned, woman-owned, ethical, etc or some combination of all of these).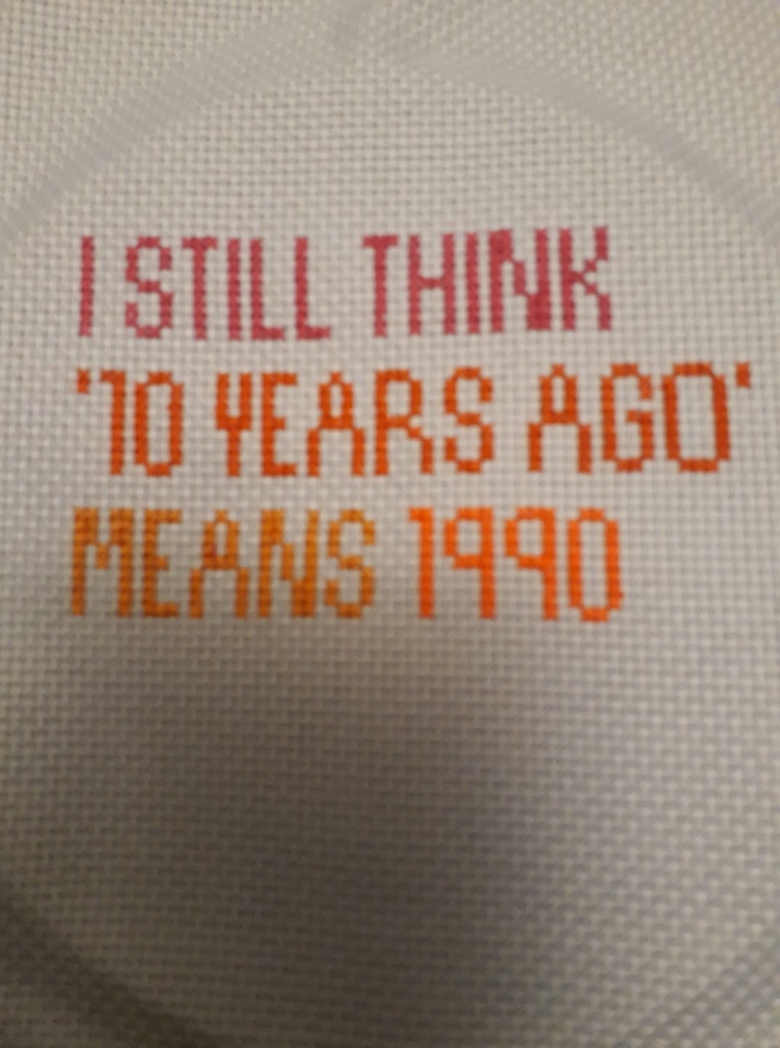 I've made sure I've posted about these on sites such as Instagram and in some cases even blogged about them – and I know of at least a few cases where doing so has inspired others to check them out. These businesses often have miniscule to non-existent marketing budgets – especially now – so rely on word of mouth to spread the word.
It might not be much – the world won't be saved by me sending someone a cross-stitch or a bottle of wine, and the amount of money I can afford to spend isn't likely to pay anyone's rent or mortgage – but since I'm still shopping at Tesco I might as well borrow their slogan: every little helps. It has to, right?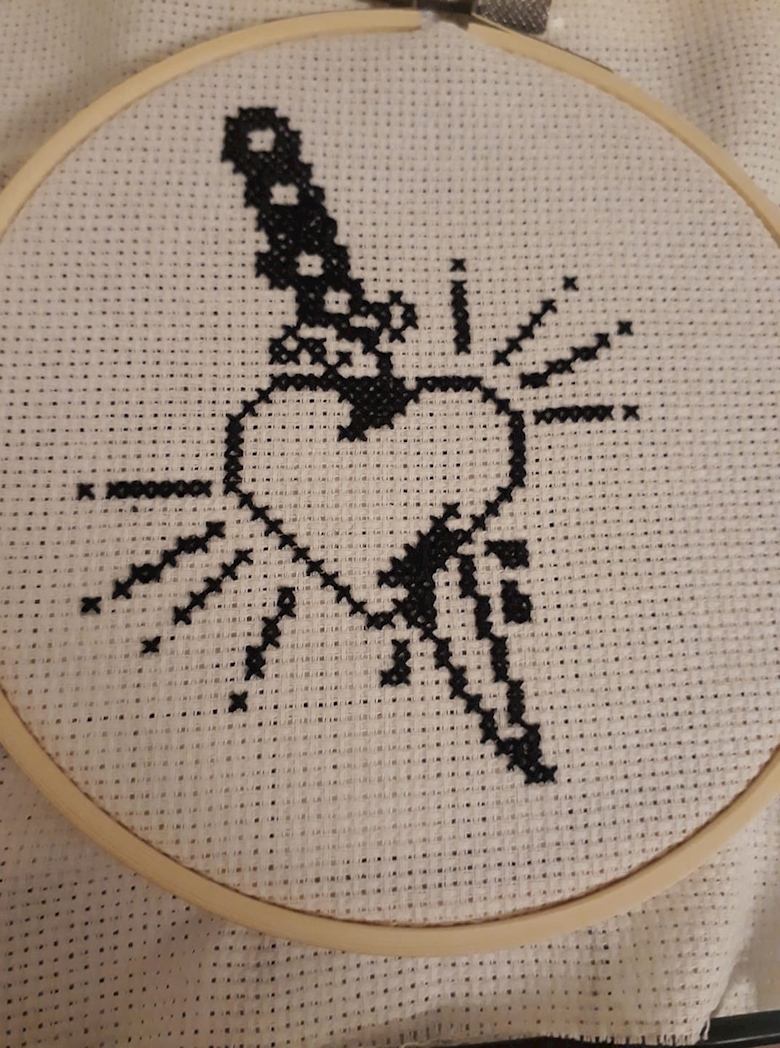 Like my writing? (Or wanna pay for – literally – some threads?) You can support me in a whole load of ways (some of them for FREE!)
If you're skint: RTs and shares always welcome. Reviews of anything of mine you have read on Amazon or Goodreads or any book related/social media site, no matter how short, help boost profile. Tell your friends how lovely I am (leave out the needy bit.)
Donate to my Ko-fi. All the cool kids have one. (I am not cool, obviously, but have been assured this is true).
Buy my books:
Rom-com with a dash of Northern charm: The Bridesmaid Blues
Paranormal adventure with snark and sexiness: Dark Dates: Cassandra Bick Chronicles: Volume 1
If you want to read something a bit darker, I just re-released by earlier novel Doll and my short stories No Love is This.
Want some swag? Buy a bag or a tee. And be sure to send me a picture! I'm on Instagram (@traceysinclair23) or Twitter (@thriftygal)